Happy Valentine's Day!
I hope you all survived the children and the parties. If you did, then you definitely deserve a
large
box of chocolate and a foot rub. Anyone that has
lived
through pink and red and glitter and love and red Kool-Aid mustaches and sugar-induced craziness from small children should win a medal of honor.
I'm just saying.
With that being said, I would like to share with you some of my favorite Valentine's I've seen today. I hope you enjoy...
Totally posted this on my husband's FB wall. That's true love, people! True love.
Have you seen
this
video?! HA-larious!
Oh, Dwight. He is just so romantic.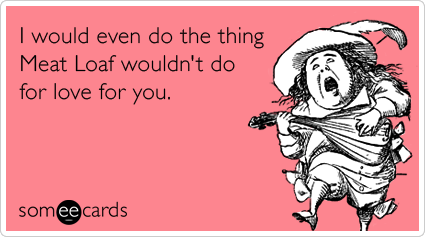 And since it is this magical day of love mush, I leave you with some pictures of me and my little love muffin from our wedding day nearly 4 years ago...and in
honor
of this
love muffin day
, I am putting everything in my store
20%
today
off just for you, the ones that I love and adore for reading all of this
nonsense that entertains my life
rich, educational truth.
LOVES,